Lawn Maintenance
We have a full service Lawn Maintenance Crew that can provide weekly lawn mowing. Healthy turf starts with our "Jonathan Green" lawn and soil fertilization program to feed the soil and eliminate unwanted plant and insect pests. Below is our suggested program.
When To Feed Your Lawn
Lawn Care Calendars for the New American Lawn
Applying The New American Lawn is so easy with our feeding calendars! Follow the lawn and soil food schedules.
NEW AMERICAN LAWN APPLICATION SCHEDULE | WHEEL 1: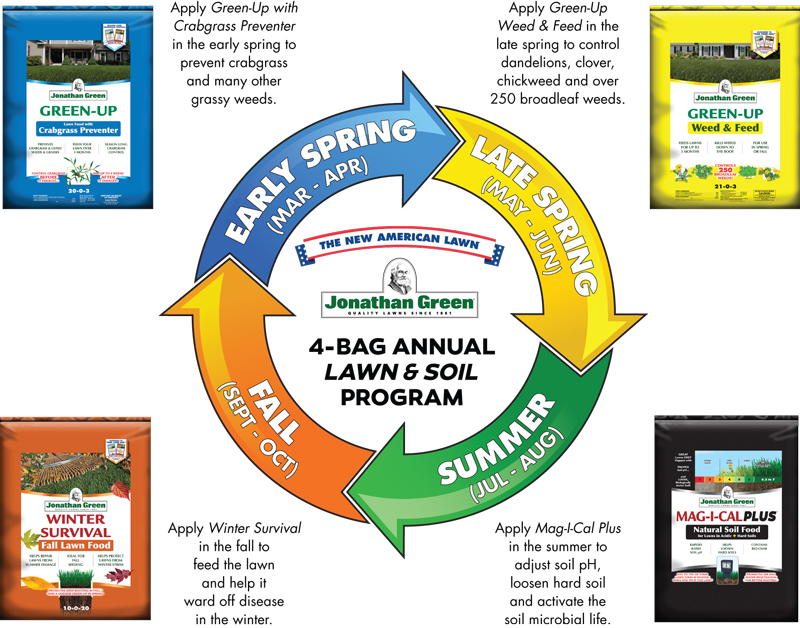 Garden Maintenance
Glebe Mountain Gardens provides weekly and bi-weekly Garden Maintenance. This includes staking, deadheading, weeding, watering and other services of your annual and perennial gardens.