GLEBE MOUNTAIN GARDENS + LANDSCAPING
Glebe Mountain Gardens and Landscaping in Londonderry, Vermont is a family owned business that was started in 1995. We offer a Full Service Garden Center, start to finish Landscaping and Lawn & Garden Maintenance services.
Glebe Mountain Gardens prides itself on excellent customer service, diligent plant care, a knowledgeable and friendly staff.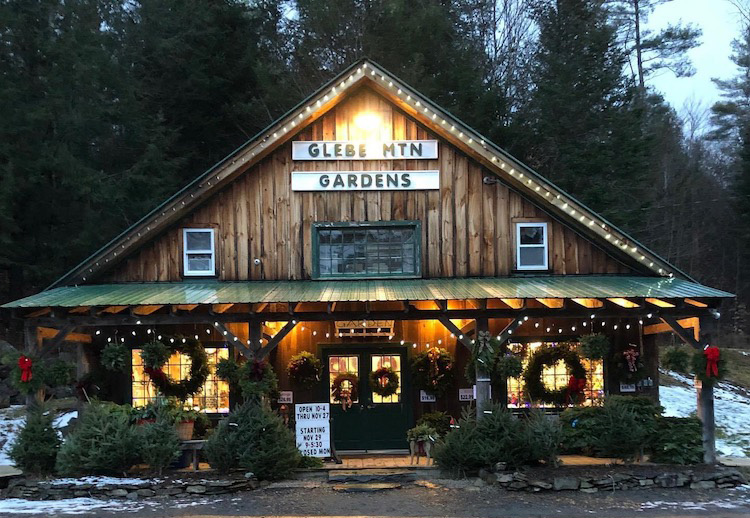 Full Service Landscaping
Landscape Design
Perennial Garden Design
Tree + Shrub Planting
Stone patios
Stone walls
Walkways
Mulching
Lawn + Garden Maintenance
Spring + Fall Cleanup
Fertilization Programs
Full Service Garden Center
Open April - October
Perennials
Annuals
Trees + Shrubs
Vegetables + Herbs
Organic Seeds
Soil Amendments
Gifts
Holiday Shop
Open Thanksgiving - DEC 23rd
Tuesday - Sunday
Christmas Trees
Wreaths
Ribbons
Poinsettias
Bulbs
Gifts
Customer Testimonials
"Dear Curt & Company, There's never a time when we drive into our driveway and we get the first glimpse of our beautiful landscape that it doesn't take our breath away. You have done the most amazing job with our property. We appreciate all that you do and we cannot thank you enough for creating an absolute paradise for us.  It is a treasure!!"
"Dear Curt, Thank you for getting the special crabapple for us and for planting it and the other shrubs. We appreciate the spirit of friendliness and joy that we encounter whenever we come to the nursery. It is so nice to come where people are happy! Thank you for being so gracious to us brothers."
"Great job!  It all looks wonderful and we are being faithful about watering.  Have a terrific summer."