Garden Center
Annuals + Perennials
Our seasoned employees are available to answer questions and help you search out colorful displays of annuals, perennials, trees and shrubs for your gardens or containers.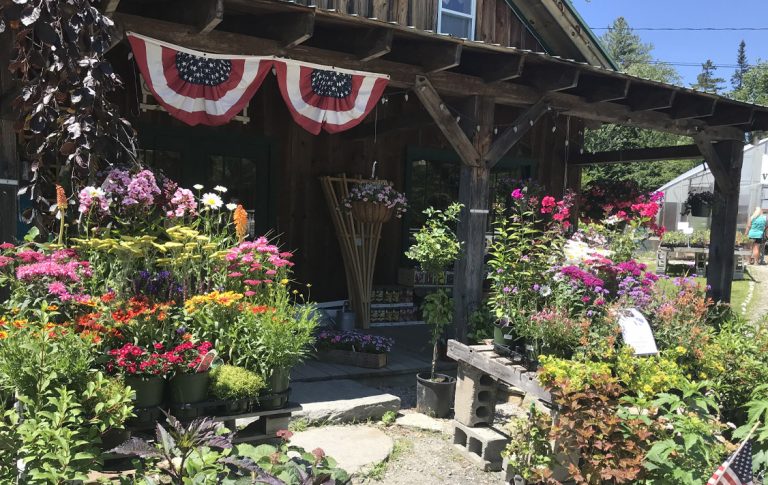 Glebe Mountain Gardens grows an extensive variety of annuals in many different colors and textures to suit your planting needs.
We have a large variety of perennials. We receive weekly deliveries throughout the spring, summer and fall,  so if you don't see a plant you need let us know and we will order it for you.
We spend a lot of time caring for the plants to ensure that they continue to grow successfully when planted at your home.
Maybe you are not sure what to plant in your garden, or you have a tough spot where nothing seems to grow? Bring us a picture or just describe the spot to our knowledgeable staff and we will help you choose the right plants.
A List of Plants For Special Situations:
Moist to Wet Soil / Shade
Aconitum, Brunnera, Aruncus, Astilbe, Chelone, Cimicifuga, Hosta, Helleborus, Ligularia, Polygonatum, Pulmonaria
Moist to Wet Soil / Sun
Caltha, Hemerocallis, Iris sibirica, Lobelia, Monarda, Platycodon
Dry & Infertile Soil / Sun
Achillea, Artemisia, Asclepias, Centaurea, Hemerocallis, Iris, Lavender, Liatris, Nepeta, Perovskia, Echinacea, Gaillardia, Rudbeckia, Salvia, Sedum
Plants Attracting Wildlife
Humming Birds:
Alcea, Aquilegia, Asclepias, Huechera,Hemerocallis, Dicentra, Digitalis,Echinacea, Mondarda, Penstemon
Attracts Birds:
Aster, Centurea, Coreopsis, Filipendula,Echinacea, Echinops, Mondarda, Nepeta,Sedum
Attracts Butterflies:
Achillia, Asclepias, Aster, Coreopsis,Hemerocallis, Lavandula, Liatris,Lobelia, Echinacea, Echinops, Eupatorium, Mondarda, Nepeta, Phlox, Sedum