Landscaping
Design / Construction / Installation
Since 1996 we have been designing and implementing everything from new construction landscaping to redesigning existing landscapes and gardens.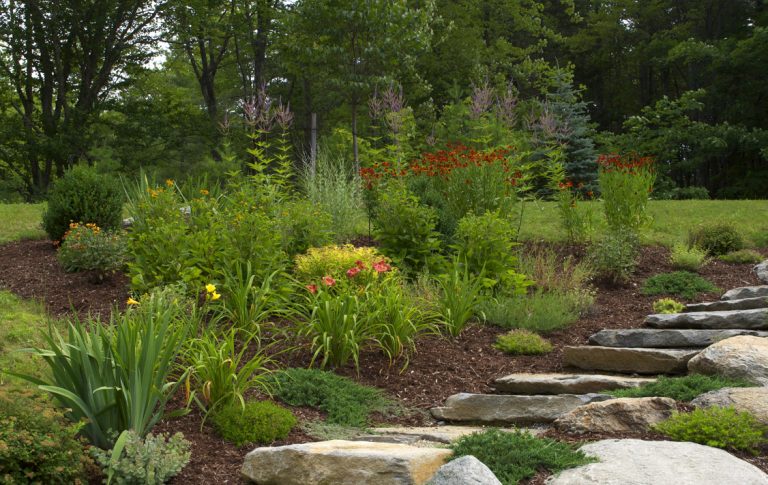 We come to you and visit your property for an exchange of ideas, information about plants and creative ideas for landscape design.  This can include perennial gardens, trees and shrubs, patios, walkways, stonewalls and/or annual plantings.
A discussion of likes and dislikes will give us the information necessary to design a landscape that best suits your home and tastes.
Our estimates are done free of charge.
Construction + Installation
After the estimate is accepted, the construction and installation of your project will begin. Each day on site our professional crew is available to answer any questions or concerns, and explain the work that is taking place.
Watering instructions will be provided, following the installation of your new garden. We offer a watering service if desired.